Welcome to Haven Cove Townhomes
ABOUT
Welcome home to Haven Cove Townhomes, where convenience and comfort maximize your daily routine. Our townhomes in West Haven, UT, have everything you need to step into a life of ease and find a place that instantly feels like home. With close access to a variety of restaurants, shops, parks, and entertainment, you can step into the local lifestyle right outside your door. Here, the perfect combination of nature and comfortable city life is yours. With just a short drive, you can spend afternoons and weekends exploring Ogden Nature Center, Fort Buenaventura Park, or all Ogden and the surrounding area has to offer. Grab a bite or your favorite brew at Buzzbru West Haven, Casa De Nena, or Slackwater, and fall in love with our friendly community. Come home to Haven Cove Townhomes and come home to better living. Schedule a tour today!
Address
1630 West 2000 South
West Haven, Utah
84401
Office Hours
Monday - Friday: 09:00 AM - 05:00 AM
Saturday - Sunday: Closed
2 Bedroom
SQ FEET: 1327
BEDROOMS: 2
BATHROOMS: 2
DEPOSIT: 350
PRICE: $1695
AVAILABLE: 2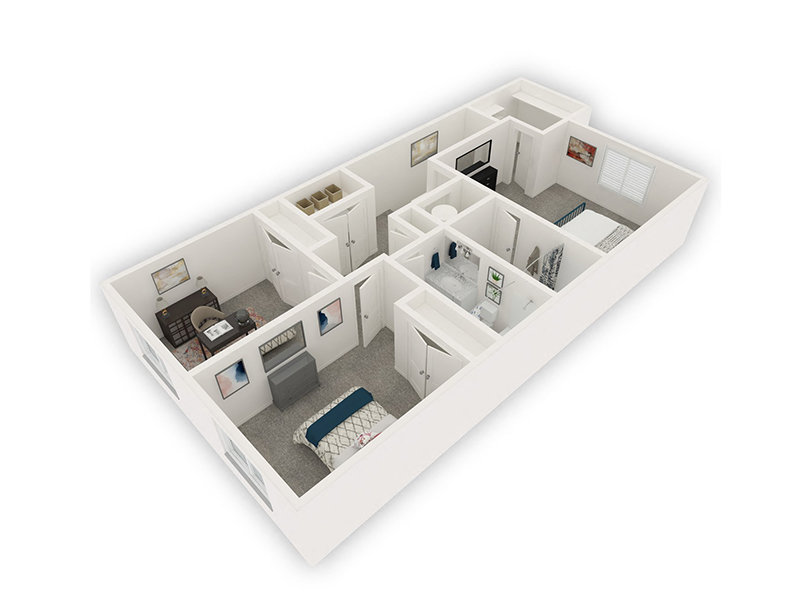 3 Bedroom
SQ FEET: 1433
BEDROOMS: 3
BATHROOMS: 2
DEPOSIT: 350
PRICE: $1845
AVAILABLE: 2
Apartment
Two- and Three-Bedroom Townhomes
Side-by-Side Two-Car Attached Garages
Expansive Ceilings
Stainless Steel Appliance Package
Smart Home Technology
Distinctive Wood-Style Flooring
Granite Countertops
Kitchen Pantries
Oversized Kitchen Islands
Oversized Walk-In Closets
Full-Size Washers and Dryers
Abundant Storage Space
Dual-Pane Windows
Property
Dog Park
Resort-Inspired Swimming Pool and Spa
Covered Outdoor Patio
Clubhouse with Fireplace and Entertainment Space
Resident Lounge with Billiards and Flat-Screen TVs
24-Hour Fitness Center
Community Playground
Smoke-Free Community
Professional & Responsive Management
Chelsi Anderson
Stars: 5
Sunnee was so helpful, she was very personable and well informed. She took her time explaining all that the community has to offer. They are really beautiful townhomes, I love the white cabinets and the pool.
Aug 26, 2023
cassandra mcvay
Stars: 5
Sunnee was extremely friendly! She answered all my questions and was super helpful. The units were very clean and the amenities like a pool and the huge club house will be fabulous to rent out after we make this place our new home. The huge garages really were a selling point. Even though this is a dog friendly place the grounds were well kept and even the maintenance crew we bumped into were nice. (Dog park available, so if you have a fury friend, you will love it too.)
Aug 26, 2023
Amy Flores
Stars: 5
The property looks really clean and nice. It's a very cute community.
Aug 25, 2023
lunix lou
Stars: 5
Good place to live nice neighborhood and nice neighbors. Nice spacious living space. Upfront about all cost and fees We love it here
Aug 25, 2023
Holly Smith
Stars: 5
Sunnee Barber and Bridgette Rose were absolutely phenomenal to work with. They were both so kind and knowledgeable.
Aug 25, 2023
Isaac M8ntero
Stars: 5
This place is beautiful so friendly and awesome the best place with family
Aug 25, 2023
Aspyn-Marie Hart
Stars: 5
The staff is awesome and very helpful! I Have loved living here!!
Aug 25, 2023
Chris G
Stars: 5
Very friendly staff, they are always very quick to help out if there are any issues . The homes themselves are newer and spacious, especially compared to other places around .
Aug 25, 2023
Josh Smedley
Stars: 5
We love living here great staff and a clean environment
Aug 25, 2023
Nathanial Chambers
Stars: 5
Management is great to work with. This community is in a great location which makes it easy to access I-15. The pool and other amenities make this a great place to live.
Aug 16, 2023
Derek Finch
Stars: 5
Haven Cove is a beautiful community, all of the residents have been so friendly to me. I also have to shout out how responsive and awesome the leasing staff is, thanks Sunnee and Bridgette!
Aug 15, 2023
Adam Zacks
Stars: 5
This is hands down the best rental in all of Utah my experience with Sunnee and Bridgette when onboarding was nothing less than phenomenal. If you want a property that cares then look no further. I'm sold and not going anywhere else!
Aug 15, 2023
Tinseltown Toastmasters
Stars: 5
Haven cove is just that a haven and an oasis. The property is super clean and a really attentive staff. Sunnee and Bridgette are really helpful every turn of the way. They even throw events throughout the year. Never been to such a clean well kept property. 5 stars but would give 10 if I could
Aug 15, 2023
Steven Caul
Stars: 5
The new manager Sunnee is doing amazing and is so helpful. Very nice and spacious townhouse!
Jul 19, 2023
Ricky Tingey
Stars: 4
Jun 18, 2023
Kayla Méndez
Stars: 5
Bridgette and Brittany have been super helpful and are always quick with responding to any questions we might have. We love where we live!
May 07, 2023
Daisy Lawrence
Stars: 5
Extremely nice i just can't afford it
Mar 24, 2023
Margaret Gardner
Stars: 5
Visited a friend who lives here. Very nice place from what I could see
Jan 10, 2023
R A
Stars: 5
I have been living here since the end of October 2022. Brittany has been amazing and so helpful. She has really gone above and beyond the basic job duties of a property manager. It's a great place to live!
Jan 10, 2023
ashton morris
Stars: 5
These townhomes are beautiful and reasonably priced. The neighborhood is new and full of young couples like ourselves. We worked with Brittani Engberg (lease consultant) to find a place that worked for us and she was awesome! She was quick to respond and accommodating to our needs. We highly recommend these townhomes and reaching out to Brittani.
Nov 03, 2022
Cameron McIntosh
Stars: 4
While I don't technically reside at HCT, I will make comment on the facilities! Great pool and hot tub amenities, making it easy to share and host friends at small gatherings. We brought a few friends over the other night when it wasn't busy during the twilight hours and enjoyed the hot tub. Smoked a little, too - someone left their vape pen in a lounge chair. Thanks for the great access, HCT!
Aug 23, 2022
Scott Eugene Taylor Jr ĪĪ
Stars: 5
Little entryway
Jul 14, 2022
Sammy Emerson
Stars: 4
Jun 27, 2022
Samuel Emerson
Stars: 4
Jun 27, 2022
Kayla Heidbreder
Stars: 5
I had to update my low rating review since Haven Cove is now owned by a new management company. We had trouble with our billing this month and the new manager, Char resolved this error for us. (We've had a lot of past complications with the previous manager) I would just like to say that the new property manager was patient, helpful and very professional with us considering the circumstances.
Apr 12, 2022
CKay Johnson
Stars: 5
Feb 03, 2022
Cindy "Finally Free" Curtis
Stars: 5
Feb 03, 2022
Ana Gedge
Stars: 5
Dec 23, 2021
Alexander Montero
Stars: 5
Dec 11, 2021
Joee Heinbach
Stars: 5
I have absolutely adored living at Haven Cove! They are super clean and quiet, and everyone has been SO friendly. I enjoy Gage and Holly in the office, they are the best office staff I have ever had. Parking has never been a problem for me, and we enjoyed ALL the amenities. I highly recommend living here, it has been wonderful! 🙂
Dec 06, 2021
Kevin Johnson
Stars: 4
Very nice place, heard rent was high
Nov 30, 2021
Trav
Stars: 5
Nov 21, 2021
Travis
Stars: 5
Nov 17, 2021
Aaron L.
Stars: 4
** update** I have seen some improvements in the common areas, the dog wastes have been relocated to better locations and have been frequently emptied and resupplied with waste bags. Management still hasn't bothered getting in touch with me but that's okay since I don't really have a major issue. There is still a slight problem with the neighbors partying throughout the night and not watching their kids but that's out of my control and out of managements control I am sure. Four stars because I can see that management are trying their best. And it is a quiet-ish place to live and close to downtown and my place of work. First off, the staff are very polite and helpful. When time came around for quarterly inspection, the easily accommodated my schedule and we're very quick. Would have gotten a much higher rating. But, in just the past few months seems like things are going down hill. The dog park is far too small now that it is shared with the new apartment complex. The dog waste bins have been overflowing all week with no waste bags in sight. The unit I'm in unfortunately in and the one adjacent have group parties almost every night and don't pay attention to their kids, the kids draw all over my porch with sidewalk chalk. Wish I could be relocated to another unit PLEASE HELP!. Other than that I enjoy it here, it's close by my work so I'm able to go home at lunch to take care of the dogs.
Sep 19, 2021
Stanley Pawlukiewicz
Stars: 4
Clean, new, and mostly quiet, except for the jets out of Hill AFB. It bills itself as a luxury property. The appliances are stainless steel but otherwise unremarkable. The electric oven is not self cleaning and the fridge lacks an ice maker. Granite countertops that look nice. Although it has gas heat the stove is electric. The hood doesn't vent outside. The units are built on a slab so the floors are cold during the winter. The pool is small, good for kids, useless for lap swimming. The place bills itself as dog friendly and most people pick up after their dogs. Overall, a pleasant place to live.
Aug 28, 2021
Kathy Anderson
Stars: 5
Beautiful townhouses +
Mar 21, 2021
tesah andersen
Stars: 5
My sister and brother live here and they are beautiful so nice what a quite and quaint place to live congrats family love you!
Feb 28, 2021
Renato Rios
Stars: 5
Feb 20, 2021
linsey wible
Stars: 5
My husband and i are getting ready to move here next month and the staff has been incredibly helpful! Every question we have had they've gotten back to us so fast, and have always been happy to help. We are stoked to live in such a friendly, welcoming place! - Kurtis and Linsey
Jan 08, 2021
Carrie
Stars: 5
My husband and I moved into Haven Cove 3 months ago and think it's a great community. The move in process was painless. Jayde and Amanda were fantastic! After we moved in our fridge wasn't working properly and the maintenance man Nick came over right away to swap it with a another fridge no questions asked. It's hard to find good customer service these days and these three really do an excellent job at being organized and responding quickly! I was recently impressed with the new system to keep dog poo picked up in the community. They signed up with a company that keeps your dogs DNA on file. So if they see dog poo in the neighborhood they send a sample off to see who the owner is. That lucky owner then gets a fine for not picking up after their dog. :) That was a great idea because there are a lot of dogs in the neighborhood. I recommend taking a tour of the community! After recently moving out of this community I felt my review needed an update. If I had the chance to live in this community again I wouldn't. The main complaint was the lack of procedures with moving in. For example the staff did not tell us the correct steps for setting up our cable as well as other move in need to know. We informed them this past summer there was a wasps nest in our air conditioning unit....it was never taken care of. I contacted the renter office more than once to know what it would cost if we chose to stay in the community after our year lease was up. I could never get an answer.....not once did they go above and beyond. It was like pulling teeth just to get an email and or phone call response. The only times I called or emailed with questions was towards the end of our lease. I was never given a check list of things we needed to know when moving out. For example: I called to cancel our cable. Assuming that's what I should do and was told by the cable company I needed to return the box to them. Later we were informed that we were to leave the box at the townhouse. My husband was told that we were responsible for a cleaning fee, as were all the tenants when moving out. There are so many other examples of the lack of good policies, procedures, and communication. We paid our rent on time every month, we quiet tenants, and always picked up after our dog. So glad to be out of the community and non stop construction that we were also not informed would continue for the entire year we lived there and is still happening. Good luck if you decide to live here. Hopefully they improve.
Nov 14, 2020
Tara Andersen
Stars: 5
Beautiful thanks beautiful baby girl for the pre bday fajitas delicious
Oct 30, 2020
Karen Angel
Stars: 5
Aug 15, 2020
Delaney Macevicius
Stars: 5
I love living here! Its perfect for my roommate and I! Such a great location too!
Jul 30, 2020
Victoria Ziegler
Stars: 5
*UPDATE* This has been a great community to be a part of during this pandemic. They have been very organized through all of this and have done all they can to help everyone stay safe and still comfortable during this time. I love living here and am always telling people about how great it is ❤❤ Jade and Amanda were awesome and super friendly at getting us moved in. Nick has been super quick at responding to our maintenance requests. I had issues with a faucet and it was replaced within a day. The only issue I have is the lack of lighting on the main road to mark the entrance. I often get home after dark and it is very difficult to see where the road is. Otherwise I love it. It is a great location with a gorgeous view.
Jul 30, 2020
Chantel Oram
Stars: 5
So far my interactions with the beautiful office ladies have been great! Our townhouse is still being built. I can't wait to call that place home
Jul 21, 2020
Kristi Long
Stars: 5
this little community has been perfect for our family of three and fur baby. The community has a great set of kids for the little ones to hang out with. All of our neighbors have been excellent. Quite away from town but close enough if you need anything you can be there in minutes. The amenities are great. We've had nothing but great encounters with all the staff here. The landlord Amanda always knows us by name always says hello and greets us with a smile.
Jul 21, 2020
Fernanda Chevez
Stars: 5
We have been living here for a couple months now and have loved it!! The staff is all extremely nice and helpful and gets back to you quickly if you ever need anything! ❤️
Jul 20, 2020
Jaime Turner
Stars: 5
Love it here! Great community and amazing staff! The homes are perfect.
Jul 20, 2020
Shelby Madsen
Stars: 5
Me and my boyfriend have lived at Haven Cove for almost 3 months and it is hands down the best place we have lived! Management is super nice and very quick to answer any questions we have!
Jul 20, 2020
Kade Jacobsen (BroKade)
Stars: 5
This place is amazing!
Jul 20, 2020
Melissa Miles
Stars: 4
The townhouse is beautiful with a great location close to downtown Ogden and easy freeway access. Some of the rules are a little strict and it lacks visitor parking spaces. Overall I love it here!
Jul 20, 2020
Canvus Blume
Stars: 5
I love this community and all the love they show my hyperactive dog haha
Jul 20, 2020
Abraham Miranda
Stars: 5
Great community. My wife any I have no complaints of neighbors. Friendly neighborhood and safe.
Jul 20, 2020
Kris Hallford
Stars: 5
Been living here for the past 6 months. The amenities are really nice, and the staff is so helpful. Would recommend if you are looking for a place to live at
Jul 20, 2020
Shelby Madsen
Stars: 5
Jul 01, 2020
Don Montoya
Stars: 5
Beautiful town homes in West Haven. Awesome freeway access. Great floor plan.
Feb 05, 2020
Tyson Lund
Stars: 5
Very good experience. Super friendly and helpful throughout the whole process. Been there just over a week and any questions or concerns that have come up have been addressed immediately.
Sep 09, 2019
morgan mcclurg
Stars: 5
Jun 30, 2019